School Profile
---
As of March 2020, De La Salle High School switched to Virtual Distance Learning for all classes. Instruction continued seamlessly and grades were issued using the same expectations and grading scale. For the 2020-21 School Year we have begun instruction through Virtual Distance Learning and will continue until we are allowed by our County. As of Aug. 30, 2020, only about 8% of our seniors have been able to take an SAT/ACT exam. All local test centers cancelled their testing in April/May/June/July/Aug.
---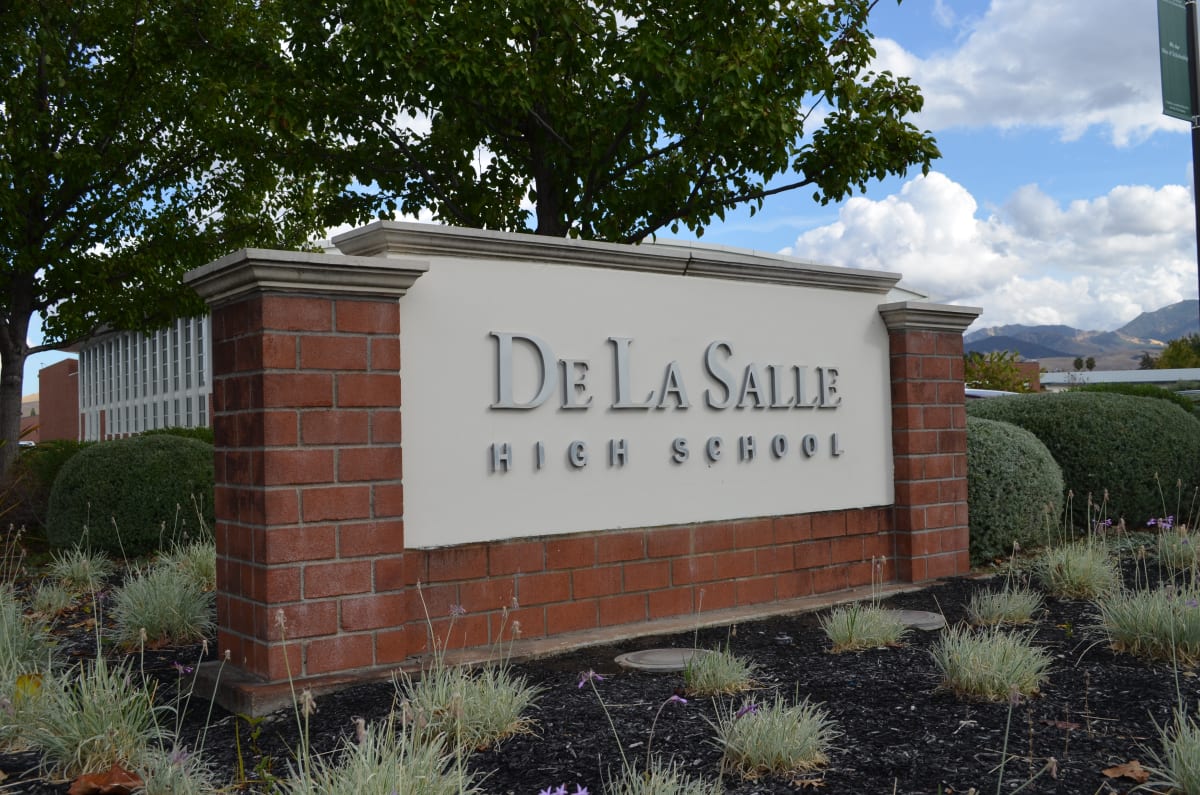 De La Salle High School is a private Catholic high school for young men founded in 1965, by the De La Salle Christian Brothers of the District of San Francisco.
De La Salle is located thirty miles east of San Francisco and primarily serves students of Contra Costa County. The campus, which lies on almost 20 acres, is characterized by openness and beauty and can accommodate 1,050 students.
Featured facilities on campus include: the 400-seat Brother Celestine Cormier, FSC Theater, the Hofmann Student Center, a spacious Library, a large music facility, the Tom and Norine Seeno Gymnasium, the Brother Jerome West, FSC Swimming Pool, an athletic field complex with Owen Owens Field and the Koch Baseball Diamond, a computer center, a multi-media design studio, the STREAM (Science, Technology, Robotics, Engineering and Math) building, a state-of-the-art Learning Center, and the Bob Ladouceur Athletic Performance Center and Hall of Fame Lobby, which opened in October of 2019.