School Profile
---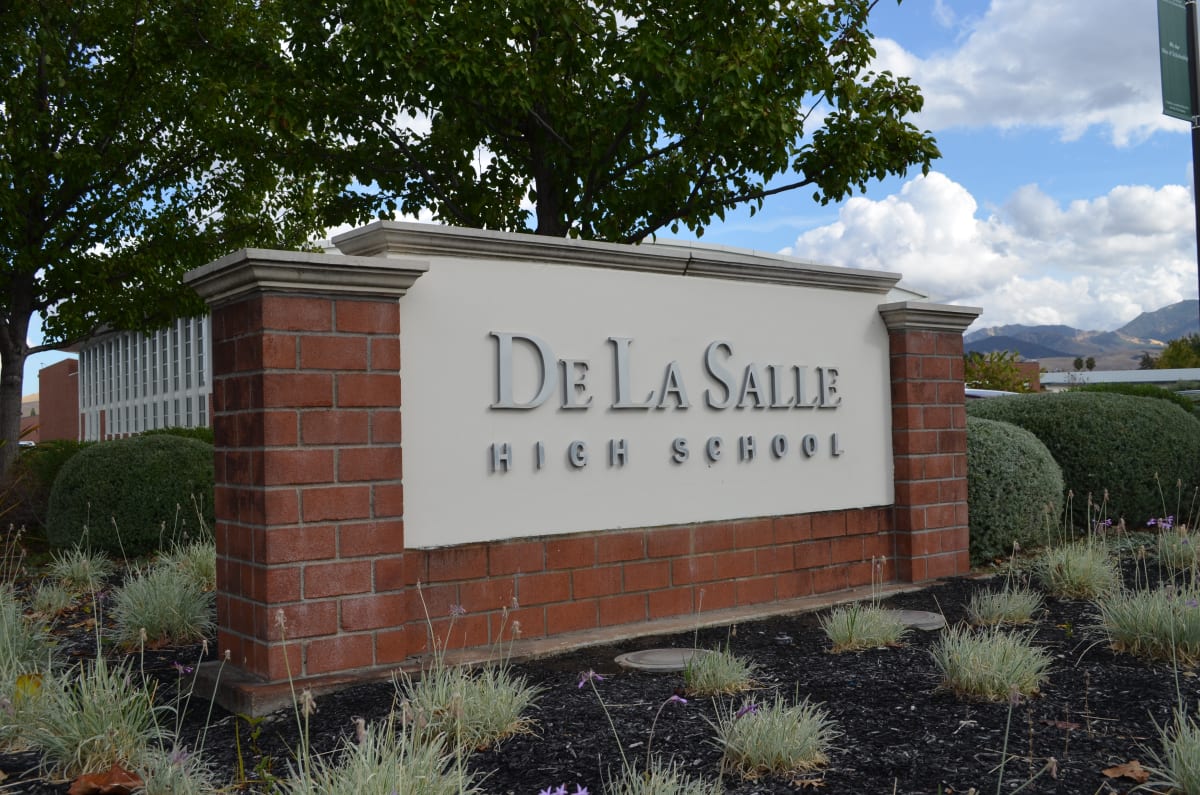 De La Salle High School is a private Catholic high school for young men founded in 1965, by the De La Salle Christian Brothers of the District of San Francisco.
De La Salle is located 30 miles east of San Francisco and primarily serves students of Contra Costa County. The campus, which lies on almost 20 acres, is characterized by openness and beauty and can accommodate 1,050 students.
Featured facilities on campus include: the 400-seat Brother Celestine Cormier, FSC Theater, the Hofmann Student Center, the spacious Joan M. Buhlman Library, a large music facility, the Tom and Norine Seeno Gymnasium, the Brother Jerome West, FSC Swimming Pool, an athletic field complex with Owen Owens Field and the Koch Baseball Diamond, a computer center, a multi-media design studio, the STREAM (Science, Technology, Robotics, Engineering and Math) building, the Deborah & Paul Jansen Learning Center, and the Bob Ladouceur Athletic Performance Center and Hall of Fame Lobby.
Click here to download and print the 2022-23 School Profile (PDF format)

Additional Information
---
Websites of Interest
---
These websites offer information on Lasallian Catholic and independent education.
Lasallian Sites
Other Education Sites