One Night Only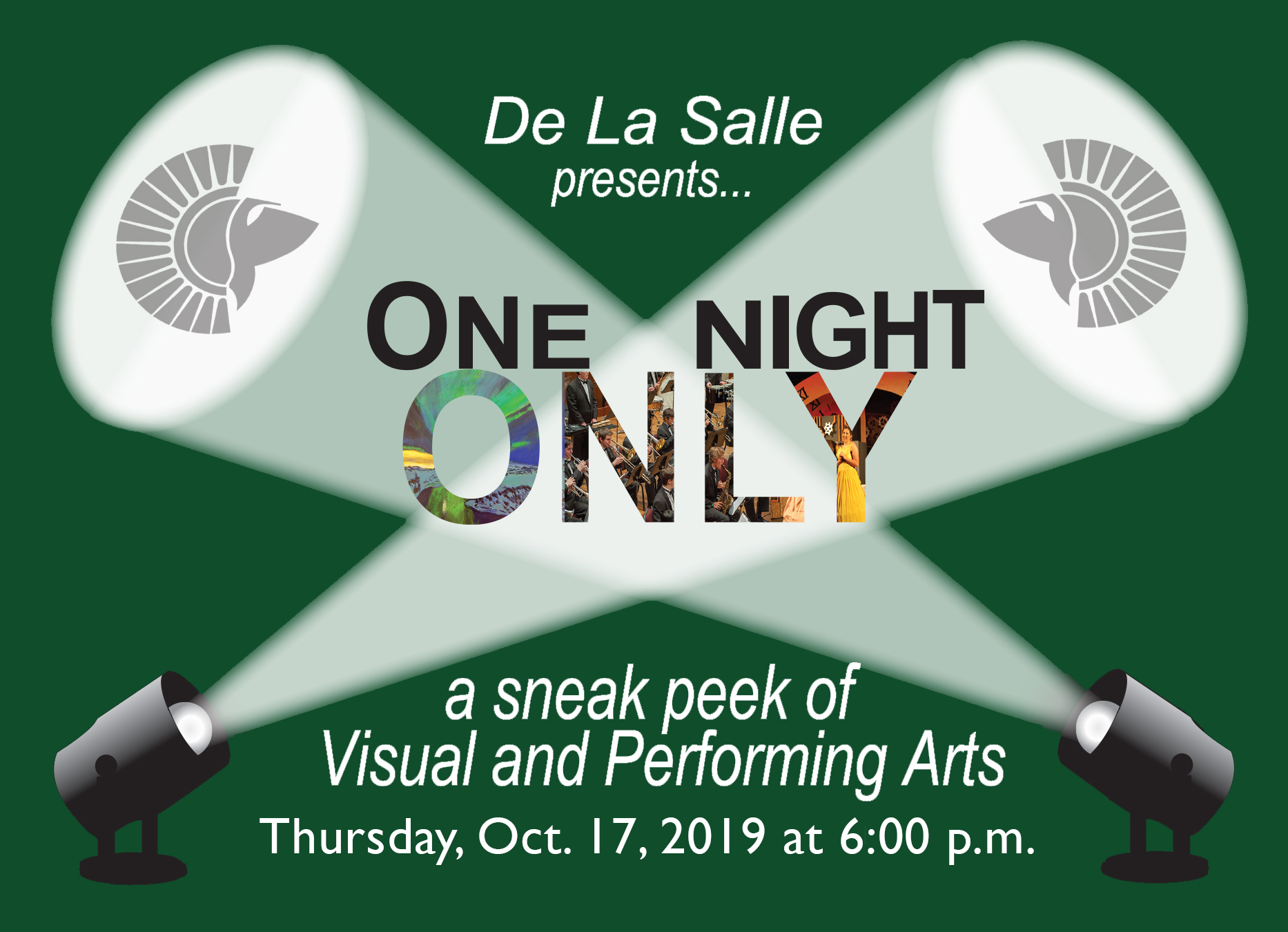 ---
On Thursday, October 17, 2019, the Visual and Performing Arts Department is hosting One Night Only, a behind-the-scenes interactive workshop at De La Salle High School for prospective Spartan students.
Students will rotate between Visual Art, Music, and Theatre Art subjects. They'll create art, meet the teachers, and learn more about the school. We will display some of the art these students make at the Open House on November 3, 2019.
PARENTS: While the students are participating in the art rotations, you are welcome to either drop off your son or stay and learn more about the school and the arts program from our guest speakers, which will include a De La Salle alumni.
It will begin with a welcome for students in the Theatre at 6:00 pm and conclude around 7:30 pm.
To RSVP for One Night Only, you will need to complete the Admission Inquiry Form, then reserve your spot in the events section of the form.