Concord, Calif., - De La Salle High School today announced new inductees to its Athletic Hall of Fame. As part of the nomination process, these honorees are recognized not only for their athletic achievements, but for their academic, professional, and community involvements. Many of the members of this class are noted for their dedication and support of the De La Salle Mission. These alumni and supporters will be recognized on a to be announced date later in the 2020-2021 school year. The Athletic Hall of Fame inductees this year include five individual athletes, two teams, and one supporter.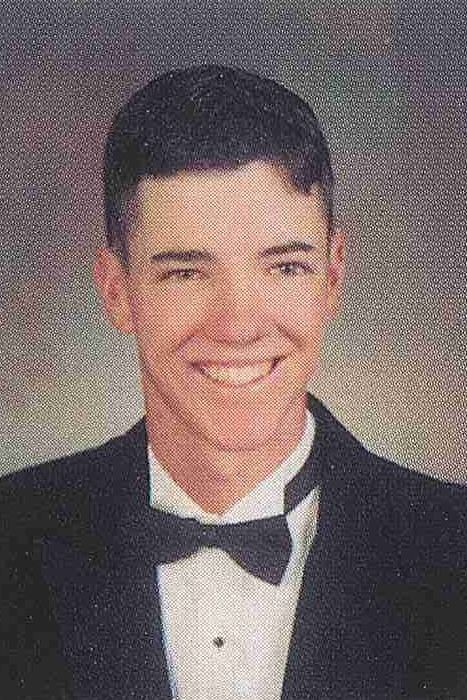 Bryan Byrne, class of 2002, played baseball at De La Salle. His senior year, he led the team with a .410 batting average and was the Most Valuable Player. A two-time All-BVAL honoree, Bryan helped lead the Spartans to a league championship in 2000. He received a scholarship to Saint Mary's College for baseball and was honored as the 2003 West Coast Conference Freshman of the Year. That year he led all WCC freshmen with a .358 batting average while leading the Gaels in eight offensive categories. He was also a Louisville Slugger Freshman All-American and earned First Team All-WCC honors. He was drafted by the Arizona Diamondbacks in 2005 and played six seasons, primarily at first base, at the AA and AAA levels. He was voted as a Southern League (AA) All-Star in 2008 and 2010. He was awarded the best offensive player by the Mobile Bay Bears, where he broke the franchise RBI record. Bryan was the Director of Baseball Operations at Saint Mary's College before joining the Houston Astros as an area scout in 2012. After four years with Houston, he joined the Washington Nationals where he currently works as an Area Supervisor.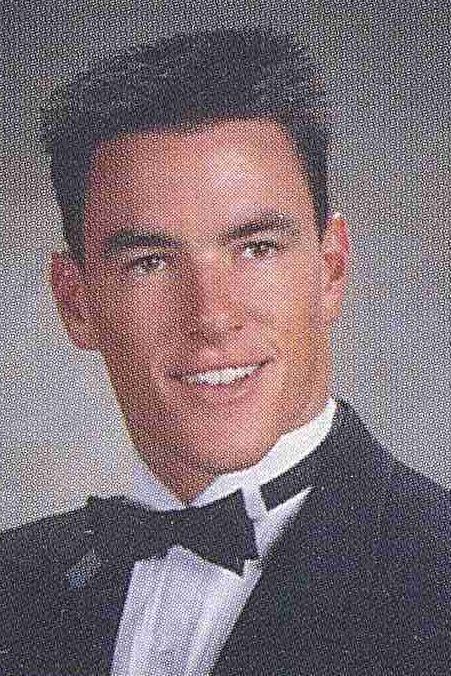 Matt Clizbe, class of 1990, was a three-sport varsity athlete in football, baseball, and track and field at De La Salle. A three-year varsity football player, Matt was named All-East Bay in 1988 and 1989 and EX All Bay Area, All-NorCal, and was a member of the Bay Area News Group Cream of the Crop in 1988. He went on to play football at UC Berkeley where he was a defensive back and running back for the Golden Bears. In 1993, he was named the special teams most valuable player. After graduating from Cal, Matt continued on to play in the Canadian Football League for the Birmingham, Alabama Barracudas for one season. Today Matt works as a Relationship Specialist for Fremont Bank.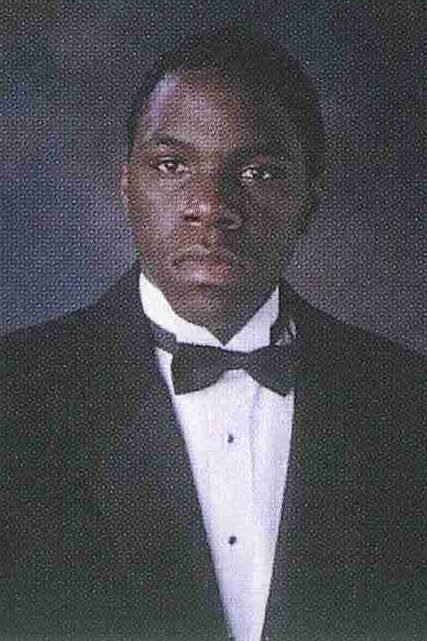 Theo Robertson, class of 2005, set basketball records at De La Salle for 3-point percentage and overall field goal accuracy and finished his career with 1,220 points. He attended the University of California, Berkeley, where he was a two-year captain and standout forward on the basketball team. Theo played for the Bears from 2006-10, earning Pac-10 All-Freshman Honorable Mention in 2006, All- Pac-10 second team honors as a senior in 2010, and was named to the 2010 Pac-10 All-Tournament Team. He was a key part of Cal's 2010 Pac-10 championship team, earning team MVP honors after averaging 14.2 points per game. He finished his career as the school's all-time three-point shooter, making 44.0 percent of his attempts beyond the arc, and ranks among Cal's top 25 career scorers with 1,315 total points. Following graduation, Theo has worked at the Pac-12 offices, two stints at Cal, first when he finished as Director of Operations during the 2013-14 season, and then back again in 2017 as an Assistant Coach. Theo then spent two seasons with the Warriors, where he was part of the 2015 NBA Championship-winning program as the team's video intern, working with Steve Kerr's coaching staff assisting with game preparation. He was promoted to video coordinator/player development prior to the 2015-16 season, working on-court with players in addition to his game-planning responsibilities. After his second stint at Cal, Theo returned to the Warriors, in his current capacity as a Player Development Coach.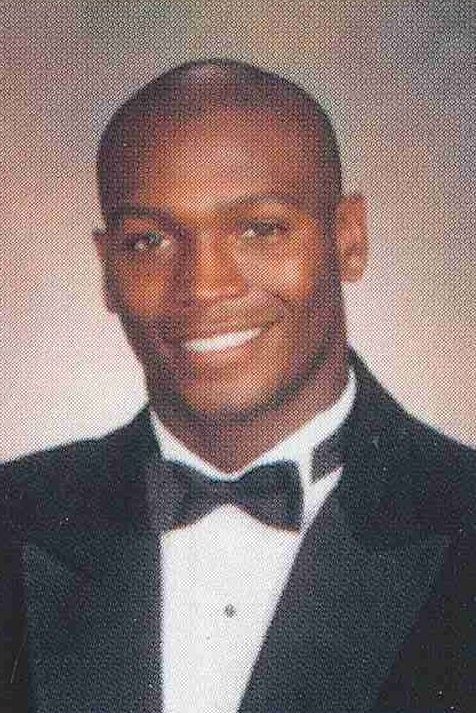 Kevin Simon, class of 2001, excelled at football at De La Salle and beyond. He was a star linebacker and running back at De La Salle High School from 1997-2001. While at De La Salle, Kevin played on two USA Today National Championship Teams (1998 & 2000) and contributed to the school's national-record 151-game winning streak, spanning from 1992-2004. As a senior at DLS, Kevin scored 16 touchdowns as the team's leading running back. He was named 2000 Rivals National Defensive Player of the Year, Cal-Hi Sports' State Defensive Player of the Year, USA Today, Parade, PrepStar, and Super Prep All-American and was rated the No. 1 Linebacker in the nation by ESPN and Rivals.com. Kevin played in the inaugural U.S. Army All-American Bowl in 2000, before playing football at the University of Tennessee from 2001-2005. A Tennessee linebacker from 2001-2005, he was a two-time All-Southeastern Conference selection. He earned his bachelor's degree in psychology from Tennessee in 2005 and went on to earn a master's in sport psychology in 2014. He had a brief NFL career as a player after being selected by the Washington Redskins in the seventh round of the 2006 NFL Draft. After his playing days ended, Kevin joined the Dallas Cowboys as a College Scout from 2009-2016. He was primarily responsible for scouting schools in the Mid-West. He left Dallas to join the Atlanta Falcons as a Pro-Scout from 2016-2018, which included a 2016 NFC Championship and a trip to Super Bowl LI. Kevin most recently returned to Tennessee and is now the Director of Player Development for the University of Tennessee football team.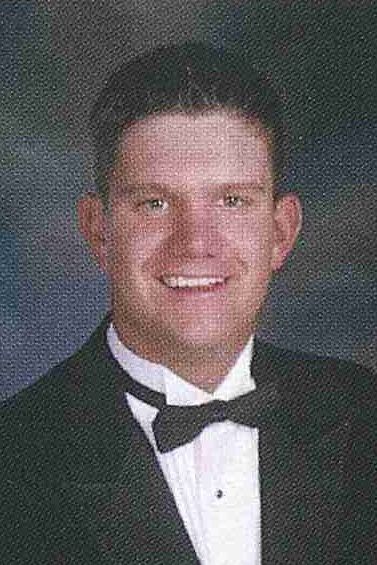 Jacob Yount, class of 2005, had an outstanding varsity high school golf career for the Spartans. He was a medalist at the local qualifying tournament for the 2005 US Amateur at Montreux Country Club in Reno, Nevada. In 2004, he made it to the round of 32 in the US Junior Amateur at the Olympic Club in San Francisco, won the Future Collegians World Tour (FCWT) junior golf event at Singing Hills in nearby El Cajon by firing rounds of 66-70, and won the Country Youth Classic in Illinois by 13 shots, posting rounds of 67-64. He was ranked among the Top 50 Junior Boys in 2004 by Golfweek magazine. Jacob was an FCWT All American and also posted one top 10 and three top-five finishes in his American Junior Golf Association (AJGA) career. Collegiately, he attended the University of San Diego, where he continued his stellar golf career. Jacob was named the 2008 West Coast Conference Player of the Year, after winning medalist honors at the WCC Championships in sudden death, shooting a three-round total of 218 (73-71-74). Currently, he is a Regional Director of Sales for AppDynamics, leading an enterprise field sales team, and he continues to stay busy with his amateur golf career.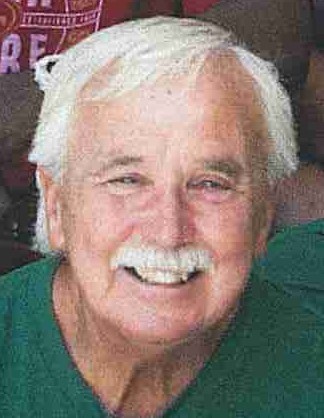 Tom Bruce has been an integral part of the De La Salle Community for over 30 years. Tom was a De La Salle parent, who fortunately for the Spartans, never left, after having two sons, Andrew '00 and Matthew '97, graduate from De La Salle. Tom is a graduate of Saint Mary's College in Moraga from the class of 1967. He joined the De La Salle Athletic Assistants (Whitecoats) in August of 1993 at the Freshman Football meeting. He was appointed Coordinator of the Volunteers Team, several years later. His professional career included management positions with Emporium Capwell, as Regional Vice President of Stores, Branch Manager for Wohlberg-Michaelson Staffing, and Area Director for Regus Limited. Tom's additional volunteer positions include President of the Saint Mary's College National Alumni Association and Chair of the Gaelsports Board of Directors, a fundraising body for Saint Mary's College Athletics. Tom continues to be an active member of the De La Salle Hall of Fame voting committee and he leads a team of volunteers at each Hall of Fame event. Tom is always there when extra volunteers are needed and it is not just that he volunteers his time, but he plays an integral role in managing all of the White Coat volunteers. Tom is an excellent, well-deserving, honoree for the De La Salle Athletic Hall of Fame and a true Spartan, inside and out.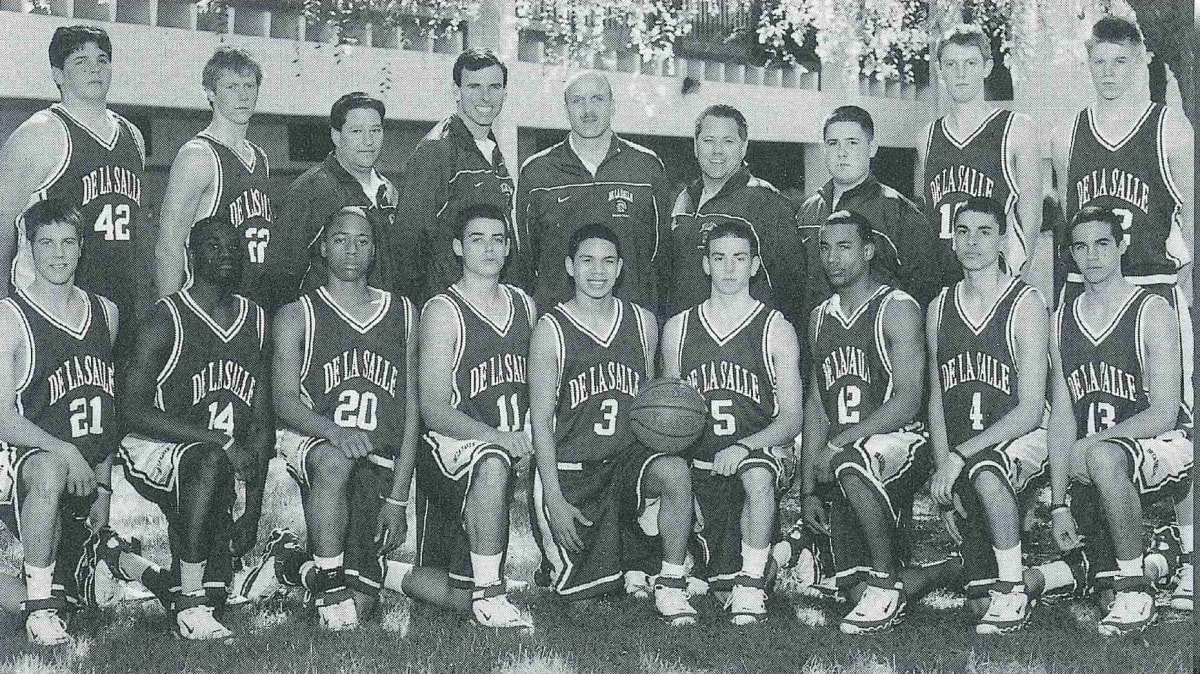 The 2005-06 Basketball Team had a record of 32 wins and 1 loss, that led to Bay Valley Athletic League, North Coast Section, and CIF State Division 1 championships. The team won their 27th game in a row when they beat Clovis West in the CIF State Division 1 Championship game at Arco Arena in Sacramento. The team ranked in the top 25 nationally for the entire season. After graduation, the players have continued to support De la Salle and their local communities by giving back their time, talent, and treasure in true Spartan spirit.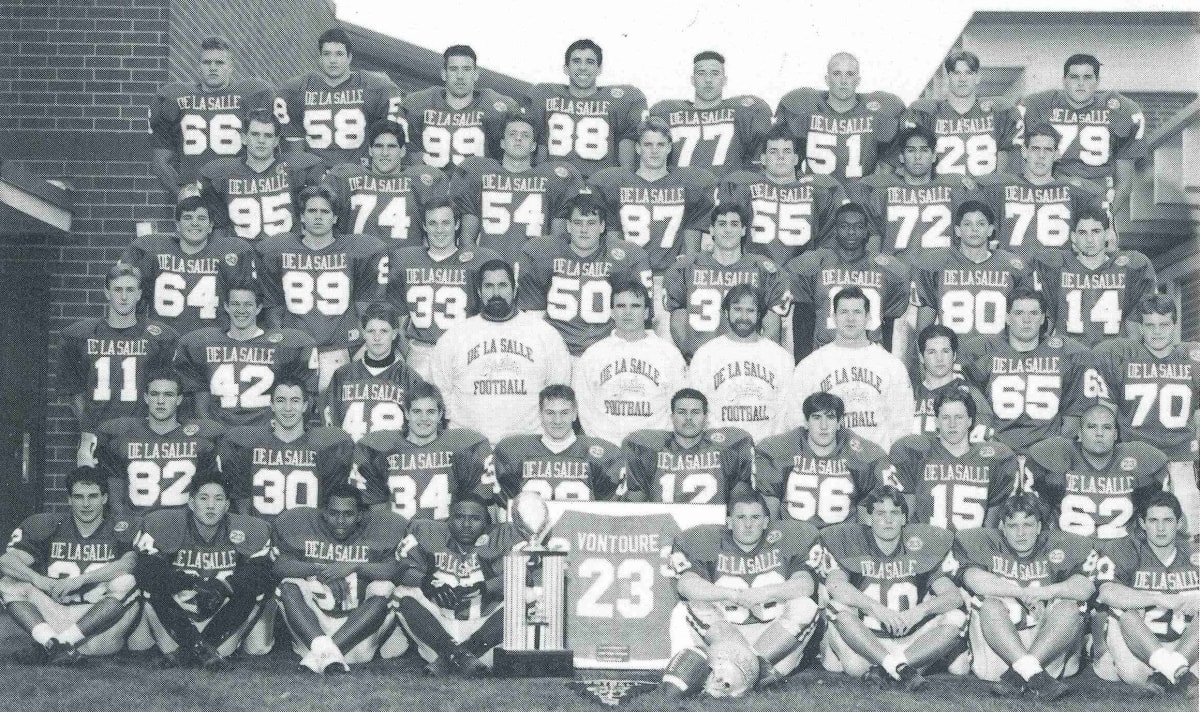 The 1993 Football Team was undefeated, North Coast Section Champions, and split CIF State Champions. Over the course of the season, the defense and special teams outscored their opponents' combined point total. Nine guys who went on to play football at NCAA Division 1-AA or higher programs. The team's offensive rush yards averaged over 9.8 yards per carry. The players have continued to support and coach for De La Salle over the years, including the class of 1994 starting a financial aid endowment to support future Spartan families in need.
The inductees will be officially inducted into the De La Salle Athletic Hall of Fame later during the 2020-2021 school year. The event will be open to the public and registration will be online at https://www.dlshs.org/athletics/hall-of-fame.
For more information, contact Director of Alumni Relations Lloyd Schine, III '94 at SchineL@dlshs.org or by phone at (925) 288-8171.