De La Salle Auction

The 2020 De La Salle Auction Committee is pleased to announce this year's theme...Blue Jean Ball!
Held on Saturday, April 4, 2020 at 5 p.m. in the Hofmann Student Center on campus, this is our biggest brotherhood fundraiser of the year. Our team of volunteers have been working enthusiastically to bring you another fun and exciting event!
We are delighted to share, for the third year in a row, our featured entertainment - De La Salle alumnus Bray Gurnari '90 will be returning with NEON VELVET to rock the house! Food and beverages from Scott's Seafood Restaurant will be enjoyed, as well as many fun activities during the cocktail hour. So grab your favorite pair of jeans and jump in on the fun! Tickets are on sale now and sponsorship opportunities are available.
The cost for this event is $100 per person and sponsorship opportunities are available.
Want to join our amazing parents and our 2020 committee to make this event the best one ever? Contact Jamie Frick at 925.288.8184 or
frickj@dlshs.org
to express your interest in helping with this effort.
Click here to register for the 2020 de La Salle Auction ... blue jean ball
---
Thank You to Our Sponsors!
Brotherhood Sponsor: Pat and Laura Lencioni
---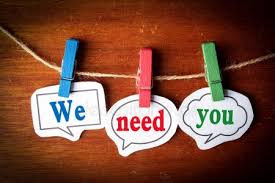 Donations Needed for Our Auction
This event would not be possible without help from our families donating items for our silent and live auctions. Want to donate an experience, tickets, gift cards or basket? Contact Jamie Frick at 925.288.8184 or frickj@dlshs.org to get involved.

---
Blue Jean Ball Sponsorship Opportunities